We are now providing ABA therapy in Tampa.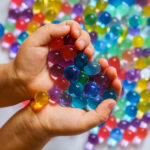 Applied Behavior Analysis (ABA) therapy is a type of intensive behavior therapy that focuses on basic learning principals and environmental changes to help improve socially appropriate behaviors. ABA therapy trains individuals to develop new skills, shape, and refine previously learned skills, and decrease socially significant problem behaviors.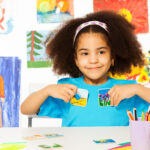 ABA therapy uses positive reinforcement to train individuals to communicate effectively and improve ready to learn skills such as attending, sitting, following instructions, engaging in learning tasks and complying with demands. Many experts consider ABA to be the most reliable treatment for children with Autism Spectrum Disorder (ASD) or other developmental conditions. ABA therapy is direct therapy to the child and the caregiver based on scientifically proven research.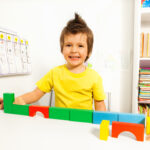 In-Home Behavioral therapy offers support to individuals who display challenging behaviors that interfere with day-to-day life. In-school therapy offers support to ensure individuals acquire the skills needed function in that setting. ABA therapy provided in the community offers support to individuals who need to learn life skills. All therapy is provided by highly skilled therapists trained in treating difficult behaviors through a behavioral approach.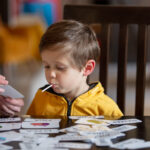 Determining if your child is a good candidate for ABA therapy at Divino ABA Services
Can't attend to speaker or tasks
Difficulty communicating with others
Behaviors interfere with learning
Struggles in school
Lack of friends
Preoccupation with topics
Sensory behaviors that interfere with everyday task completion
High frequency of problem behaviors