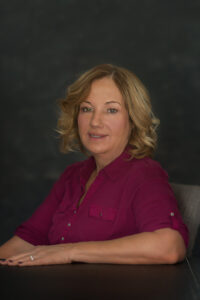 Barbara Divino - Owner BCBA
Gary Kociszewski - Clinical Director
Gary Kociszewski graduated from Pasco Hernando State College with an associate degree in psychology. Gary continued his educational career at Troy University, Alabama, where he majored in neuropsychology complimented by a minor in applied behavior analysis. Gary then went on to attend one of the most prestigious universities in the world, Kings College London. At KCL Gary studied out of the Institute of Psychiatry, Psychology and Neuroscience which is Europe's largest center for research and postgraduate education in psychiatry, psychology, basic and clinical neuroscience. Gary recently completed his MSc. program in neuroscience with a concentration in psychology. Gary is now enrolled at Fielding Graduate University where he will pursue a PhD. in clinical neuropsychology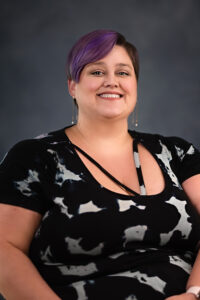 Geralyn Robinson - BCBA
Geralyn Robinson is a Board Certified Behavior Analyst (BCBA). Geralyn has been working in the field of ABA since 2018 with children from the ages of 18 months through 13 years old. Geralyn graduated from Southern New Hampshire University with a master's degree in psychology, specializing in child and adolescent development in 2018, and earned her certificate in ABA from Capella University in 2020. Currently, Geralyn is enrolled in a doctoral program for behavior analysis at Capella University.
Kala Hamilton - BCBA
Kala earned her Master's degree in Behavior Analyst and Special Education from the University of West Florida. Before becoming a BCBA, she served as a teacher for over 20 years with individuals with social, sensory, behavioral, and communication needs.  Her experiences include severe behaviors, community-based instruction, individual educational plans, early intervention, social skills, functional communication training (PECs, CORE, AAC devices, etc.), instructional design, parent training, staff training and functional analysis. As a behavior analyst, Kala hopes to bring meaningful behavior changes that are functional and important to her patients, as well as increase their quality of life through collaboration with caregivers, and other professionals. Kala is very involved with many community service projects, and very passionate about community involvement. She also works to create an inclusive environment for all to celebrate their differences. Kala enjoys reading, camping, hiking, kayaking, and spending time with her family and friends.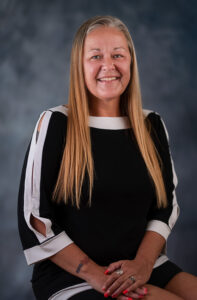 Tamberly Segert - BCaBA
Tamberly graduated from the University of Florida in 2004. She received her BCaBA in 2007. She started her career in a psychiatric residential facility where she had the opportunity to work with adolescents in a variety of environments and with behaviors ranging from moderate to severe. She has worked in behavioral group homes, foster care, in clinic, and in-home services. Tamberly plans on attending the graduate program to obtain her BCBA in the near future.
Zach Hanacek - BCBA
Zach Hanacek is a Board-Certified Behavior Analyst (BCBA) serving the Hernando, Pasco, and Hillsborough County areas at Divino ABA services. Upon his joining our team, he has shown exemplary skills as a clinician and lead analyst. Prior to embracing his role at Divino ABA services, Zach had four years of experience in the Exceptional Student Education (ESE) field, and an additional five years of experience as both an RBT and BCBA. Zach has a career mission of generalizing the application of behavior analysis into a multitude of settings, and populations. He is focused on improving the traditional modalities of treatment and pursuing a doctoral degree in psychology with a specialization in behavior analysis. Zach is an avid reader, and researcher, but also enjoys being a husband, a father of three wonderful children. keeping aquariums, participating in various martial arts, developing skills in auto mechanics, and dog training.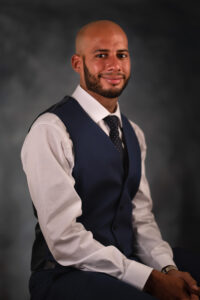 Cory Mangini -Lead RBT
Cory was born and raised in Inverness, Florida where he graduated from Citrus High School in 2012. He currently resides in Hudson, Fl and has lived in Pasco County since 2015. Cory has a plethora of experience managing children in various settings including sports and volunteering. In addition, prior to providing Applied Behavior Analysis (ABA) therapy, Cory worked for 4-years in a 24-7, live-in, rehabilitation center with minors. Cory's wide-range of experiences assisted him in gaining the needed skills to treat children diagnosed with Autism and related disabilities. Cory has been credentialed as a Registered Behavior Technician (RBT) with Divino ABA services since 2019 and he has become an expert in his role.  Cory is also a team player who truly enjoys working in the field of ABA. We are excited that Cory recently became a father in February 2021,  and as a result he is going to further his education to become a credentialed behavior analyst through the Behavior Analysis Certification Board.
Gage Printy-Myers - RBT
Gage Printy-Myers is an RBT with 4 years of experience providing ABA in clinic, home, and school settings. He excels in adapting to his environment and providing the best care and service in his skill set.
He holds a Bachelor's degree in Social Work and is currently enrolled to complete his Masters's degree by Summer 2022.
Prior to pursuing ABA as a career, Gage worked at The Vines Mental Hospital providing social service to patients with mental disabilities and substance use disorders.
In addition, Gage served 6 ½ years in the United States Army. Dedication to country and honor serves as a guide for him to pursue something greater than himself and find the potential in those that need that extra push.
Carlos Romero - RBT
Carlos Romero is a certified Registered Behavior Technician with Divino ABA Services. He has a Bachelor's degree in Sociology at the University of Maryland, Baltimore County. Carlos spent the past 6 years working with adults and children with special needs in multiple environments such as schools and homes. He is very passionate about working in this field. Through the challenges, he has found that the kids are the ones that teach him the most. His goal is to get a master's degree and work in the Mental Health Counseling field. Carlos is from Baltimore, and he loves Ravens football. He also enjoy kayaking and biking. Carlos is focused on the opportunities this field gives him to grow as a professional.