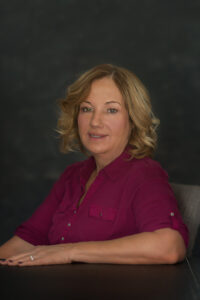 Barbara Divino - Owner BCBA
Barbara Divino is the founder of Divino ABA Services. She is a Board Certified Behavior Analyst (BCBA) credentialed through Florida Institute of Technology. In addition, she has a B.S. in Behavior Disorders and a M.Ed. from the University of South Florida.
Barbara has been providing direct ABA therapy to individuals diagnosed with autism (ASD), intellectual disabilities and learning disabilities, as well as individuals with mental health diagnoses for 7 years. Prior to that she worked as a school-level and district-level behavior specialist for the Pasco County School Board. Barbara worked for 24 years in education, and in addition to her role as a behavior specialist she taught students diagnosed with ASD, emotional disabilities, learning disabilities and intellectual disabilities.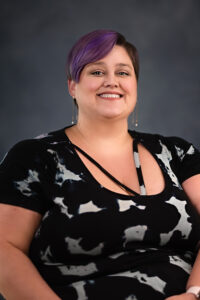 Geralyn Robinson - BCBA Clinical Director
Geralyn Robinson is a Board Certified Behavior Analyst (BCBA). Geralyn has been working in the field of ABA since 2018 with children from the ages of 18 months through 13 years old. Geralyn graduated from Southern New Hampshire University with a master's degree in psychology, specializing in child and adolescent development in 2018, and earned her certificate in ABA from Capella University in 2020. Currently, Geralyn is enrolled in a doctoral program for behavior analysis at Capella University.
Claudia Long - BCBA
Claudia Long grew up on Long Island. She completed her undergraduate education at New York University, along with her graduate education at the City University of New York – Queens College. Claudia began her career there as a school psychologist.  She began working at a preschool for students with disabilities and was first exposed to ABA there.  After moving to Florida, Claudia decided to further her education, and completed her coursework (through Southern Illinois University), supervision and examination to become a Board Certified Behavior Analyst.  She has worked with people of all ages (including toddlers and middle-age adults) with developmental disabilities and autism for most of her adult life.  Observing positive behavior change in the clients she has worked with, as well as the effects on their families, with is extremely rewarding for Claudia.  Working with DABAS has given her the opportunity to meet wonderful clients and staff.
Kala Hamilton - BCBA
Kala Hamilton earned her Master's degree in Behavior Analyst and Special Education from the University of West Florida. Before becoming a BCBA, she served as a teacher for over 20 years with individuals with social, sensory, behavioral, and communication needs.  Her experiences include severe behaviors, community-based instruction, individual educational plans, early intervention, social skills, functional communication training (PECs, CORE, AAC devices, etc.), instructional design, parent training, staff training and functional analysis. As a behavior analyst, Kala hopes to bring meaningful behavior changes that are functional and important to her patients, as well as increase their quality of life through collaboration with caregivers, and other professionals. Kala is very involved with many community service projects, and very passionate about community involvement. She also works to create an inclusive environment for all to celebrate their differences. Kala enjoys reading, camping, hiking, kayaking, and spending time with her family and friends.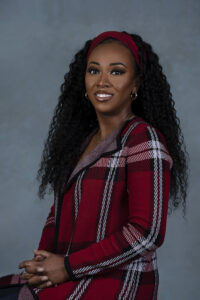 Ciaira Miles - BCBA
Ciaira Miles is a BCBA who was born in Illinois but was raised in New Port Richey, Florida. She graduated from Olivet Nazarene University with her bachelor's in psychology. After working in a billing office for 5 years she saw a need in her community and completed the RBT training.  She began her journey into the field of ABA and has been an RBT since 2020. She graduated with her M.S. in Applied Behavior Analysis from Purdue Global University in 2021 and recently passed her boards becoming a BCBA. She has experience working with 2-year old's to 19-year old's in-clinic and in-home. She plans on going back to obtain her doctorate in forensic psychology
Danielle Cook - BCBA
Elisa Rodriguez - BCBA
Elisa Rodriguez was born and raised in Tampa FL. She is fluent in Spanish and English due to her parents being Cuban immigrants. She earned her master's degree in Applied Behavior Analysis and Exceptional Student Education from the University of Western Florida. She started her journey in the field as an RBT which gave her extensive experience with children diagnosed with autism, intellectual disabilities and learning disabilities. Elisa has experience working with 2-year old's to 22- years old's. She has worked in different schools, clinics, and home settings. On her personal time, she loves spending time with her pets, going to the beach, hanging out with friends, and trying new restaurants.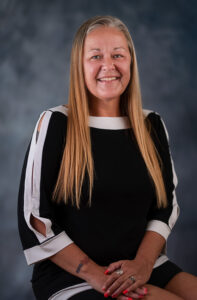 Tamberly Segert - BCaBA
Tamberly Segert graduated from the University of Florida in 2004. She received her BCaBA in 2007. She started her career in a psychiatric residential facility where she had the opportunity to work with adolescents in a variety of environments and with behaviors ranging from moderate to severe. She has worked in behavioral group homes, foster care, in clinic, and in-home services. Tamberly plans on attending the graduate program to obtain her BCBA in the near future.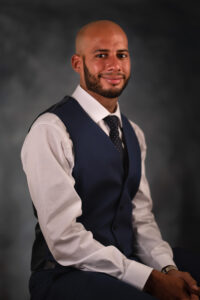 Cory Mangini -Lead RBT
Cory Mangini was born and raised in Inverness, Florida where he graduated from Citrus High School in 2012. He currently resides in Hudson, Fl and has lived in Pasco County since 2015. Cory has a plethora of experience managing children in various settings including sports and volunteering. In addition, prior to providing Applied Behavior Analysis (ABA) therapy, Cory worked for 4-years in a 24-7, live-in, rehabilitation center with minors. Cory's wide-range of experiences assisted him in gaining the needed skills to treat children diagnosed with Autism and related disabilities. Cory has been credentialed as a Registered Behavior Technician (RBT) with Divino ABA services since 2019 and he has become an expert in his role.  Cory is also a team player who truly enjoys working in the field of ABA. We are excited that Cory recently became a father in February 2021,  and as a result he is going to further his education to become a credentialed behavior analyst through the Behavior Analysis Certification Board.
Gage Printy-Myers - RBT
Gage Printy-Myers is an RBT with 4 years of experience providing ABA in clinic, home, and school settings. He excels in adapting to his environment and providing the best care and service in his skill set.
He holds a Bachelor's degree in Social Work and is currently enrolled to complete his Masters's degree by Summer 2022.
Prior to pursuing ABA as a career, Gage worked at The Vines Mental Hospital providing social service to patients with mental disabilities and substance use disorders.
In addition, Gage served 6 ½ years in the United States Army. Dedication to country and honor serves as a guide for him to pursue something greater than himself and find the potential in those that need that extra push.
Paula Lorimaire - RBT
Paula Lorimaire is originally from Pompano Beach, Florida and of Haitian-American descent. Paula relocated to Tampa to pursue a Bachelor of Science degree at the University of South Florida. During her time as an undergrad, she was introduced to the field of Applied Behavior Analysis and became instantly intrigued by the behavior modification process of ABA. With her keen interest of ABA, she worked as a student mentor at USF for young adults with ASD to provide companionship and support as they navigated through their college journey. Shortly after, she obtained a B.S. degree in Behavioral Healthcare with the concentrations of Applied Behavior Analysis and Children's Mental Health, as well as minors in sociology and psychology. Over the course of four years, Paula has been working as a Registered Behavior Technician among a variety of ages and find joy in providing support to individuals with disabilities of all cultural backgrounds. She believes in empowering others with the hopes of fostering positive behaviors and working relationships in society, which is why she aspires for organizational behavior management (OBM) and life coaching in the future.
Grace Graziaplene - RBT
Grace Graziaplene is a certified Registered Behavior Technician with Divino ABA Services. She has a Bachelor's degree in Psychology and minor in Education at the University of North Florida. Grace has a passion for helping others. She has about 2 years of experience working in the ABA field within clinics and in-home. Her goal is to further her education in the Mental Health Counseling field. Grace was born and raised in Pasco ounty Florida. She enjoys arts/painting, music, exercise, and spending time with friends and family.
Crystal Bianca Cabanas - RBT
Crystal Bianca Cabanas was born in the Philippines, raised in California. She is a Registered Behavioral Technician with Divino ABA Services. She has an Associates Degree in Social and Behavioral Science at Allan Hancock College, California and a Bachelors Degree in Psychology at University of North Florida. Crystal previously work as an RBT at the Florida Autism Center in Jacksonville, FL. Prior to working in the ABA field, she worked in a Early Childhood Developmental based children's center and as an AVID tutor for a middle school. Her goal is to obtain her Master's degree to pursue licensed applied behavioral analyst and in hopes to open up her own ABA clinic. Crystal's hobby is painting and loves playing volleyball. 
Alyssa Clark - RBT
Alyssa Clark was born and raised in South Bend, Indiana and then moved to Florida in 2020. She started her career in an in-home agency back in Indiana where she discovered her passion for behavior analysis. Alyssa has been working with individuals with disabilities for 5 years and she has worked in applied behavior analysis for 3. Alyssa graduated from Purdue University Global with her undergraduate in ABA. Alyssa's goal is to attain a master's degree in behavior analysis and become a BCBA. She wants to keep changing individuals' lives by improving their quality of life.
Tamera Moore - RBT
Tamare Moore has been practicing ABA for about 4 years. She graduated with her bachelor's in social work and sociology in 2019. She spent most of her time working in clinic and in home. Tamera feels that this can be a tough job sometimes, but the rewards are extensive. Tamera loves the personal connections that she makes with her clients. Her goals are to get her master's degree and eventually open her own business providing ABA Therapy to clients. Tamera is originally from Milwaukee; Wisconsin. She enjoys reading and working out. She is excited to grow and learn with the company.
Devyn Peabody -RBT
Devyn Peabody is a registered behavior technician who has been working in the field for 2 years. She graduated from USF with a bachelor's in psychology and criminology in 2019. Devyn is currently enrolled in a master's program at Capella University. She was born and raised in Pinellas County and has two young daughters.
Rouseah Vargas - RBT
Rouseah Vargas was born in the Philippines and raised in Kuwait. She later moved to the United States. She has been an ABA therapist for over two years. She has worked with clients ranging from 2-22 years of age. Her previous employment was in an intensive clinic/school hybrid setting. Rouseah's passions for ABA stems from her love of children and spending her teen years around her family's day care business. Rouseah's goals as a therapist are to shape and grow client's skills to promote maximum independence so they can thrive in any environment. Rouseah's personal hobbies include photography, guitar, and journaling.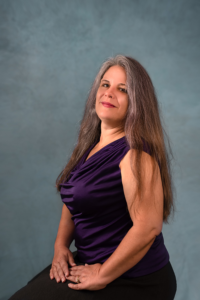 Melinda Malkie - RBT
Melinda Malkie received her master's degree in 2001 in ESE education. Over the past 20 years, she has taught students with a multitude of disabilities involving cognitive, neurological, and behavioral disabilities. Melinda worked as a behavioral specialist in the school district supporting students, teachers, and parents for over 5 years. She decided to work towards her board certification for behavior analysis after seeing the impact services could have on families.
Amy Vizhnay - RBT
Amy Vizhnay was born in Ecuador. After moving to the United States,  she resided in New York and Florida. She obtained a bachelor's degree in psychology from the University of South Florida, and she is currently enrolled in a master's program at the Arizona State University where she will obtain her master's degree in behavior analysis. Amy's goal is to become a Board Certified Behavior Analyst (BCBA). 2 ½ years ago Amy found her passion by helping kids and their families through ABA. Amy loves how little-by-little she can make a huge impact and improve the lives of the children she provides ABA services to.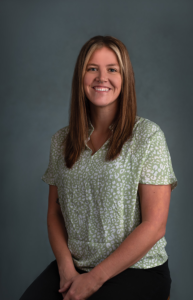 Michelle Rabelo - RBT
Michelle Rabelo was born and raised here in New Port Richey, Florida. She earned her bachelor's degree in Elementary and Special Education from the University of South Florida St. Petersburg in 2018 and is currently enrolled at the Florida Institute of Technology working towards an M.A. in Behavior Analysis Practice with the goal of becoming a BCBA. Prior to working as an RBT, Michelle worked as a special education teacher in the public school system where her passion for assisting those with severe behavioral disorders began to flourish. She made the jump from education to ABA with the hopes of being able to create meaningful changes that improve the quality of life for her clients. Michelle's personal interests include playing softball – having played for local high school River Ridge as well as Pasco Hernando State College (then community college) – as well spending time riding ATVs and with her husband and 2-year-old son.